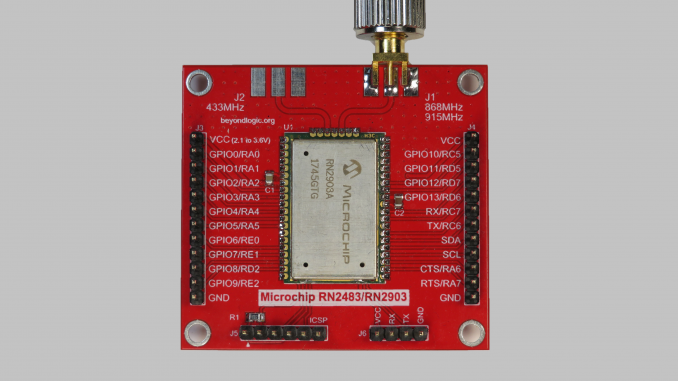 A breakout board for Microchip's series of LoRa transceiver modules:
RN2483 fully-certified 433/868 MHz Module (Europe)
RN2903 fully-certified 915 MHz Module (North America, Australia)
The RN2483/RN2903 LoRa modules contain a Microchip PIC18LF46K22 MCU with a Semtech SX1276 radio transceiver and is intended as a complete certified solution with LoRaWAN Class A protocol stack and an ASCII command interface over a UART connection.
However, if you want to get under the hood, MicroChip provide details in the LoRaWAN Library Plug-in for MPLAB Code Configurator User's Guide on how to target the on-board PIC18LF46K22 and customise the module for your own purposes.
Design Files
Design files can be downloaded from the Circuit Maker website. Circuit Maker is a free EDA tool from Altium.
The PCB for this design was fabricated by pcbway.com.